Terrace plate Sr-schindler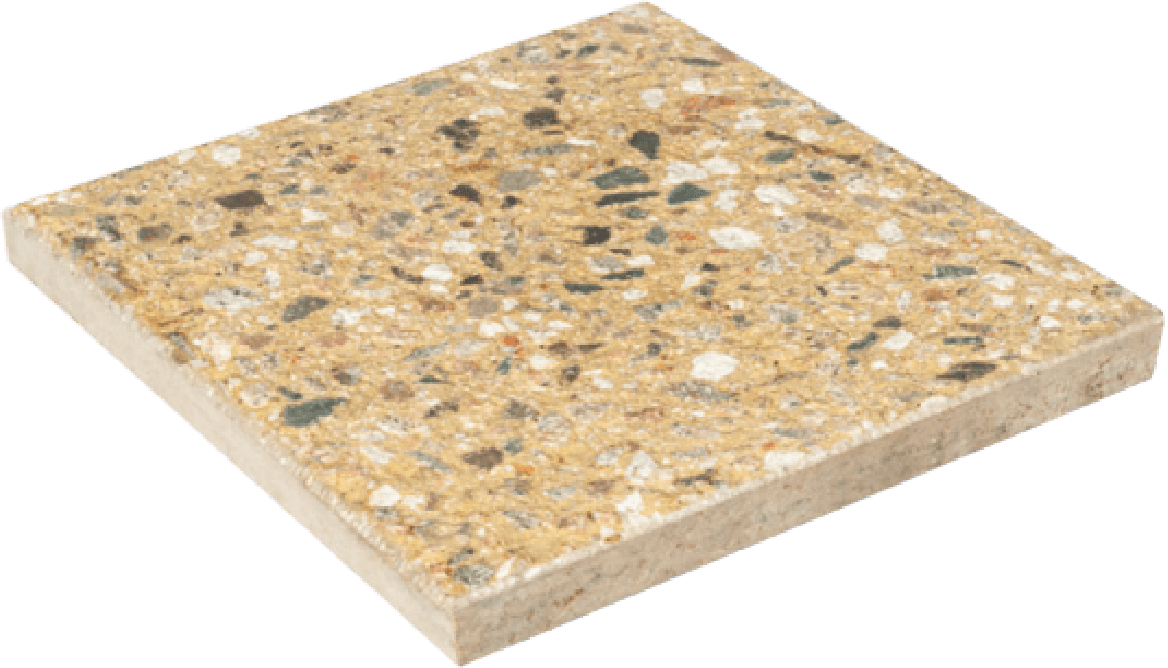 We are pleased to introduce for your consideration a new generation of paving slab! Our paving slab is produced on automated production line of the "SR-SCHINDLER". German company. The main advantages of output products, produced on this equipment, are: outstanding quality, durability, strength, exclusiveness and distinctive design. Paving slabs are made using high quality raw materials, such as marble, granite, sandstone soil of various color, shades and fraction, as well as have undeniable advantages over existing types of paving slab and standard asphaltic cover. For example, as compared to asphaltic cover our slabs do not emit harmful volatile fumes, do not soften under solar beams, longer service life and more aesthetic. Slabs, produced by our company, are distinguished by a variety of color layouts and textures. The distinctive design and exclusiveness of our paving slab are achieved with the help of large number of options of its further processing. ( Only fixed price slabs are in production)
1
Terrace plate
Terrace plate Sr-schindler
| Name | Dimensions(L / B / H), мм | Concrete grade | Pieces in 1 m2 | Pieces on a pallet | Pallet weight |
| --- | --- | --- | --- | --- | --- |
| 1. Shot blasting | 200 / 200 / 60 | М300 | 25 | 240 | 1200 |
| 2. Sanded | 200 / 200 / 60 | М300 | 25 | 240 | 1200 |
| 3. Sandblasted | 200 / 200 / 60 | М300 | 25 | 240 | 1200 |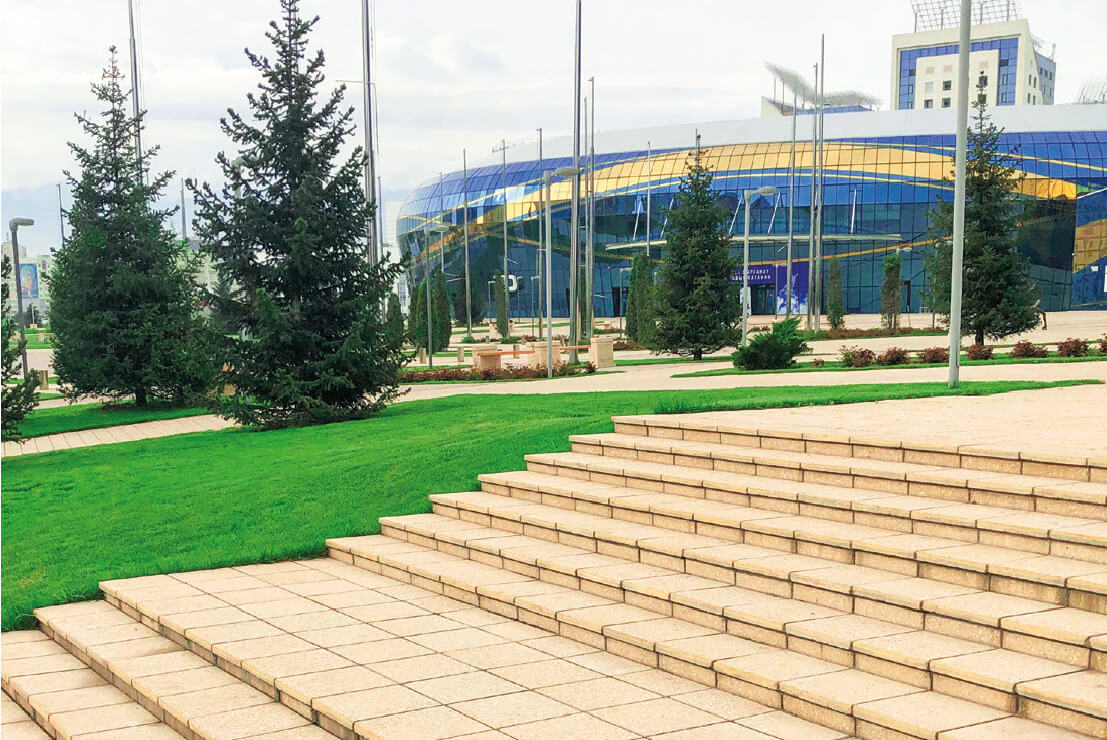 Check-in of vehicles on a terrace slab of 400/400/42 is not allowed.
It is advisable to lay the terrace slab on a concrete base, in which for large areas coatings, it is necessary to leave expansion joints with a width of at least 5 mm every three meters for prevent cracking of the coating in winter. Paving slabs and terrace tiles SR-Schindler are placed with distance crosses that install in the corners of each plate. After completion of the installation work, fill all joints with mortar for sealing joints, which for a long time prevents the germination of plants and the ingress of water.
Awards
Leader of industry 2015

Leader of the year 2016

Leader of the year 2017

Leader of the year 2018

Leader of industry 2019

Leader of industry 2020
Should we call back?
The operator will call you back soon
Partners