Splitter facing tile , facing brick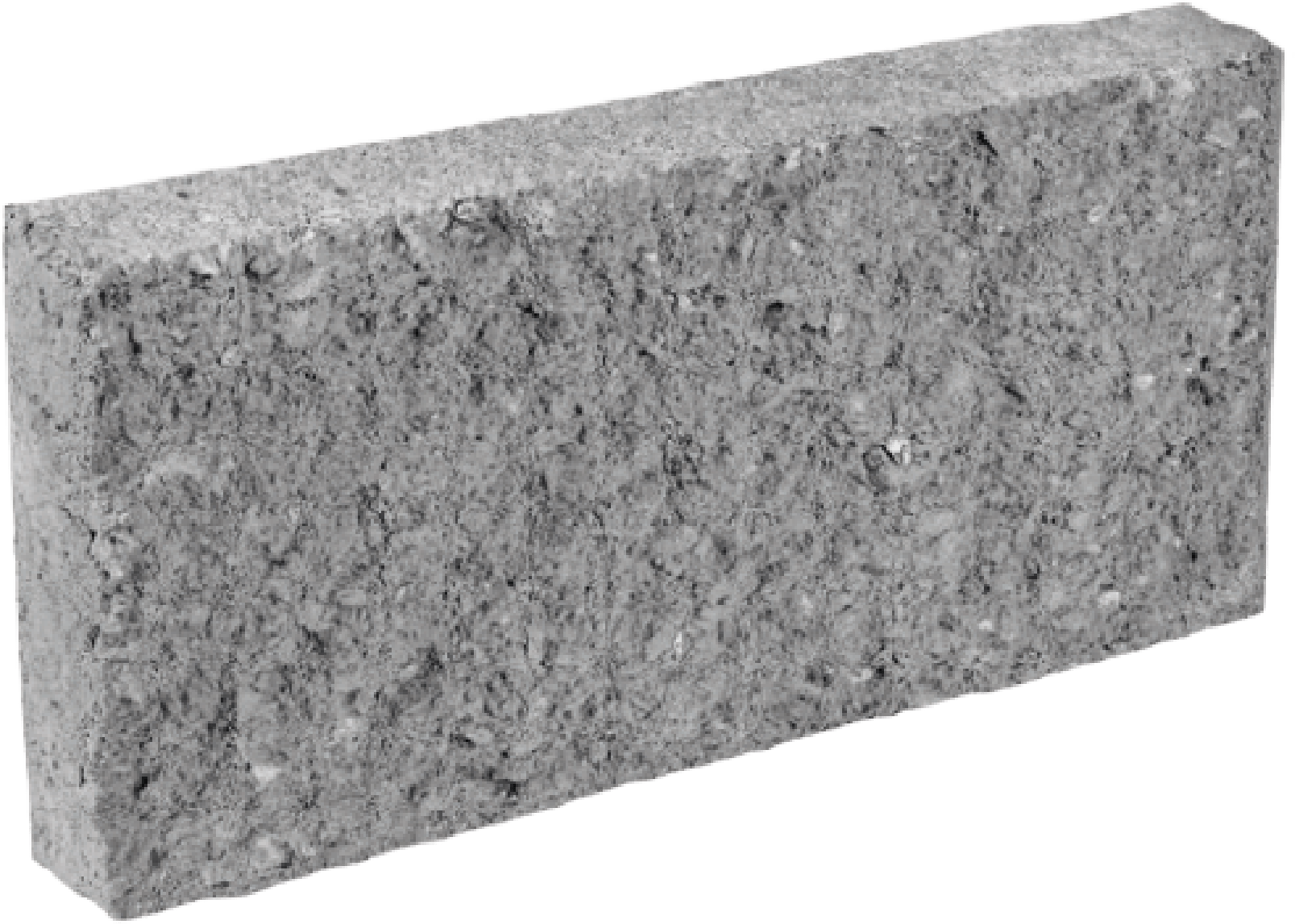 Wall blocks – Concrete hollow blocks are produced by jar-molding method of sand-cement mixture using German equipment. The relief surface – splitter surface (Eng. "split") – is produced by means of knife, splitting the moulded pair of products. The main size of the concrete (smooth and splitter) rectangular block is 390х190х190 mm. For installation convenience, the company produces finishing accessories of angle mould and halves, as well as septate blocks with thickness 90 mm. Concrete hollow halves have the same strength properties as whole blocks. Their size is 190x190x190 mm. Halves are used for receiving bonding and laying perfection. During construction of wall, fencing and other elements of landscape design from concrete blocks with appropriate reinforcement a solid masonry is obtained, which has a number of advantages over standard monoliths:
This is a finished face decorative surface, without the need for additional plastering, and due to the half (1/2) elements it is possible to build walls of various curvature.
This is an availability of end and corner blocks. The ordinary block has recesses at the ends, which, filling with a solution, create a "lock" that prevents the lateral motion of blocks. The corner block has the same texture on one end as on the face surface.
Possibility to use a set of different variations to make the masonry look the most effective and attractive. Interesting combinations can be obtained, by combination of smooth and splitter blocks in masonry in a variety of color score.
3
Wall blocks and facing products
Splitter facing tile , facing brick
1

2
| Name | Dimensions(L / B / H), мм | Concrete grade | Pieces in 1 m2 | Pieces on a pallet | Pallet weight |
| --- | --- | --- | --- | --- | --- |
| 1. Facing tile | 390 / 55 / 190 | М150 | 12,5 | 180 | 1800 |
| 2. The brick is facing | 250 / 60 / 65 | М150 | 51,3 | 600 | 1320 |
Wall blocks and cladding products
Awards
Leader of industry 2015

Leader of the year 2016

Leader of the year 2017

Leader of the year 2018

Leader of industry 2019

Leader of industry 2020
Should we call back?
The operator will call you back soon
Partners